Liberty Blog
May 01, 2018
Liberty Christian School is excited to offer a Summer Extended Care Program this year! The Liberty Christian School Summer Program offers extended care for students entering kindergarten through those who have completed sixth grade. The mission of the program is to offer a Christ-centered environment of care, activities, and learning for students, while offering families a resource of extended care during the summer break when school is not in session.
Ms. Winje, our awesome 4th grade teacher, will be Director, overseeing the program, staff, and students in an administrative role. The program will begin on Wednesday, June 13, and run through Wednesday, August 15. Hours of operation will be 7:00am - 5:30pm, Monday through Friday.
Information about the program and the registration form can be found on this website, under the "Admissions" tab and the "Summer Extended Care Program" option in the drop-down menu. Please visit the page frequently as we add details of the schedule, handbook, planned field trips and activities, etc.
We are looking forward to a great summer!
March 23, 2018
Our annual Patriot Auction is scheduled for Saturday, April 28th at the Pasco Red Lion. Our theme is "Denim and Diamonds" and we are very excited to watch God provide for Liberty Christian School through this event.
The Patriot Auction is our school's largest fundraiser during the year. Our auctioneer, Kirt Shaffer, has led the evening for the past 5 years and is once again prepared to entertain through the evening. The event begins at 5pm when the doors open to a silent auction. Come bid on items that have been donated by LCS families, local businesses, and classes. New this year is the chance to participate in this year's Wine Pull and an opportunity to win a $200 gift card from Jewelry Design Center. Dinner will follow and the live auction will kick-off with the Dessert Dash. Many wonderful items are included in the live auction at every price point!
Don't miss this year's auction. Tickets are on sale now at http://auction.libertychristian.net/. Tickets are $50/each or a Table of 8 for $350.
Also coming up is our 5th Annual Patriot Car Show on Saturday, April 21st. This event has continued to grow and we are gearing up for another wonderful event for the Tri-Cities community. This year's car show includes entertainment by our Patriot Players and local worship leader, Evan Egerer. Knockerball Tri-Cities will also be on campus to provide activities for all ages along with local business and food vendors. We are hoping to see about 200 or more cars filling the school campus. To register your vehicle or participate, visit the event website at http://patriotcarshow.libertychristian.net/
November 02, 2017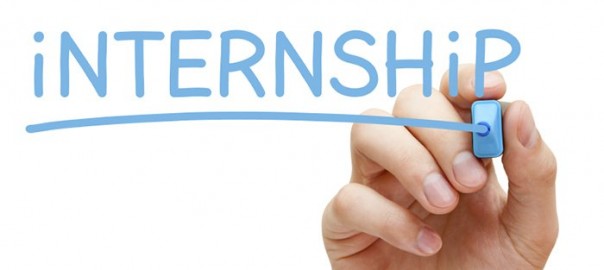 We continue to shape and develop of our internship program. More insight is being gained about student's interests and career paths. As those interests become clearer, students will be able to interact with career guest speakers, prepare "real world" work documents including resumes and cover letters, participate in job site visits and job shadows, and can schedule mock interviews.
Already we have been blessed with visits from Biola, Northwest, Whitworth, and George Fox Universities. Becky Evans is bringing lunch for students interested in Grand Canyon University, Monday, November 6. Meet in the Career Center.
Recent Posts