Liberty Blog
Back-to-School Prayers
August 28, 2023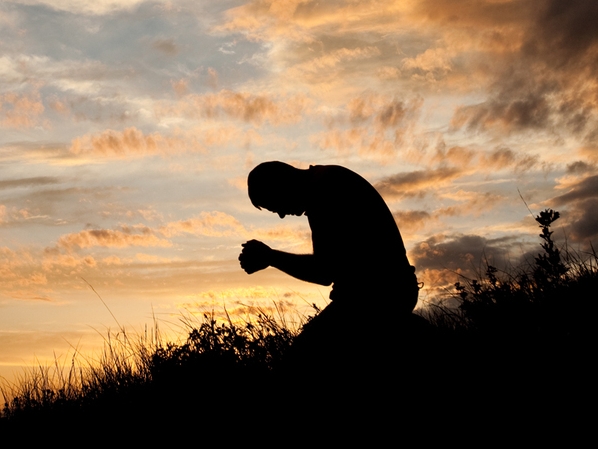 Prayers for the New School Year
It's back-to-school season! This is a transition time and a very busy one. Our theme at Liberty Christian School this year is "Love Does" and we will be emphasizing Love in action with our students.
The Lord wants us to bring any challenges, nerves, fears, or anxiousness to Him. He invites us to talk to Him, to release our burdens, and receive His peace. We also should be approaching our Lord with praise and gratitude. Psalm 116:2 (NLT) encourages us to do that: "Because he bends down to listen, I will pray as long as I have breath!"

At the beginning of this school year—and throughout the rest of the year, too—pray these verses over your children, over yourself, and over LCS. He is listening and responding.
Mr. Cochran
LCS Superintendent

Back-to-School Prayers

1. Praying for help with anxiety

"Do not be anxious about anything, but in every situation, by prayer and petition, with thanksgiving, present your requests to God. And the peace of God, which transcends all understanding, will guard your hearts and your minds in Christ Jesus." — Philippians 4:6-7

Prayer:
Lord, I admit I feel anxious about this school year for so many reasons. I am trying so hard not to feel this way. Yet, here I am, caught up in an anxiety loop in my head. Lord, my fears fuel my anxiety. I know this and am so grateful I can honestly share my struggles with You. I want to leave my anxious thoughts with You. Please take them from me and don't let me take them back. I will try. But, when I do, please give me Your peace instead.

2. Praying to be more like Jesus
"And Jesus grew in wisdom and stature, and in favor with God and man." — Luke 2:52

Prayer:
Lord, I don't know what this year holds for my child. However, I pray that throughout the year my child grows in wisdom–not just in the subjects taught in school–but that my child would also grow in wisdom of who You are, what it means to be Your child, and how to walk in Your ways. I pray that my child grows in character as well as in biblical wisdom. I ask for healthy physical, mental, and emotional growth as well. However, above all else, I pray my child honors You in every relationship and with every choice. At the heart of my prayer, Lord, is that my child would grow to be more like Jesus in every way this year.

3. Praying for strength and courage
"Be strong and courageous. Do not be afraid or terrified because of them, for the Lord your God goes with you; he will never leave you nor forsake you." — Deuteronomy 31:6

Prayer:
Lord, thank you for these words that you gave Moses to speak to the Israelites before they crossed over into the Promised Land. Back then and still today, these words remind us that You will go with us and never leave us. This year I pray that my child grabs hold of this truth at the start of each day. Some days will be harder than others as my child navigates friendships, challenging school assignments, projects and tests, teachers' expectations, extracurricular activities, and the long days away from home. On some days, it will feel difficult to walk into the school building. On some days, my child will want to stay at home and in bed instead. On those days, especially, please remind my child that Your presence gives them strength and courage.

4. Praying to be a positive example
"Don't let anyone look down on you because you are young, but set an example for the believers in speech, in conduct, in love, in faith and in purity." — 1 Timothy 4:12

Prayer:
Father, I ask that you help my child understand that age doesn't matter. You can work in and through a first-grader as easily as You can a 40-year-old. I know you placed my child in this school, in this classroom, with these teachers, and with these peers for a reason. I ask that You help my child reflect Jesus in the words my child speaks, how my child acts, and how my child treats others. And, Lord, help me to parent my child in a way that reflects Jesus, too.

5. Praying for rest
"Come to me, all you who are weary and burdened, and I will give you rest. Take my yoke upon you and learn from me, for I am gentle and humble in heart, and you will find rest for your souls. For my yoke is easy and my burden is light." — Matthew 11:28-30

Prayer:
Father, the world is so different than the one I grew up in not that long ago. I know my child carries burdens that I never even thought about. I ask that my child takes those burdens to you. I want my child to be yoked with You, to learn from You, to go where You lead. Lord, I want my child to receive rest that can only be found when we release all of those too-heavy burdens and leave them with You. And, Lord, when my child cannot find the words to express their struggles or even recognize them, please allow me to see and lead them to do just that.

6. Praying for submitting to God's will
"Trust in the LORD with all your heart and lean not on your own understanding; in all your ways submit to him, and he will make your paths straight." — Proverbs 3:5-6

Prayer:
Lord, I thank You for this child you entrusted to my care. I am in awe of Your creation. I know you bend down to hear my prayers for my child's present and future. You know the hopes and dreams I carry for this child. I lift and release those hopes and dreams to You. Help me to fully trust the steps and milestones You will determine for my child this year. Even though I don't always understand, I know in my heart your path is best. Help me to remember and fully surrender to Your will and be the parent my child needs me to be.