Liberty Blog
Posts Tagged "welcome"
August 28, 2023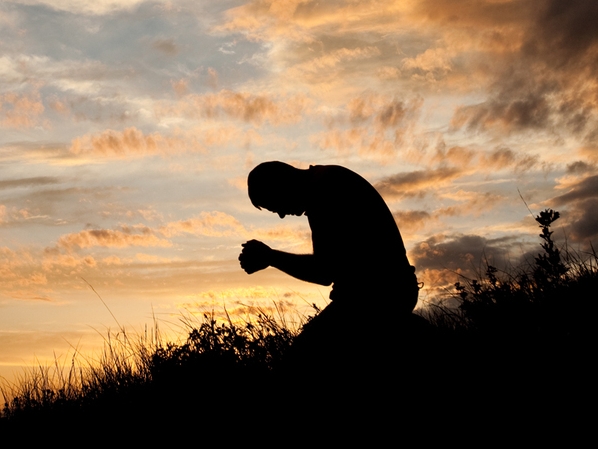 Prayers for the New School Year
It's back-to-school season! This is a transition time and a very busy one. Our theme at Liberty Christian School this year is "Love Does" and we will be emphasizing Love in action with our students.
The Lord wants us to bring any challenges, nerves, fears, or anxiousness to Him. He invites us to talk to Him, to release our burdens, and receive His peace. We also should be approaching our Lord with praise and gratitude. Psalm 116:2 (NLT) encourages us to do that: "Because he bends down to listen, I will pray as long as I have breath!"

At the beginning of this school year—and throughout the rest of the year, too—pray these verses over your children, over yourself, and over LCS. He is listening and responding.
Mr. Cochran
LCS Superintendent

Back-to-School Prayers

1. Praying for help with anxiety

"Do not be anxious about anything, but in every situation, by prayer and petition, with thanksgiving, present your requests to God. And the peace of God, which transcends all understanding, will guard your hearts and your minds in Christ Jesus." — Philippians 4:6-7

Prayer:
Lord, I admit I feel anxious about this school year for so many reasons. I am trying so hard not to feel this way. Yet, here I am, caught up in an anxiety loop in my head. Lord, my fears fuel my anxiety. I know this and am so grateful I can honestly share my struggles with You. I want to leave my anxious thoughts with You. Please take them from me and don't let me take them back. I will try. But, when I do, please give me Your peace instead.

2. Praying to be more like Jesus
"And Jesus grew in wisdom and stature, and in favor with God and man." — Luke 2:52

Prayer:
Lord, I don't know what this year holds for my child. However, I pray that throughout the year my child grows in wisdom–not just in the subjects taught in school–but that my child would also grow in wisdom of who You are, what it means to be Your child, and how to walk in Your ways. I pray that my child grows in character as well as in biblical wisdom. I ask for healthy physical, mental, and emotional growth as well. However, above all else, I pray my child honors You in every relationship and with every choice. At the heart of my prayer, Lord, is that my child would grow to be more like Jesus in every way this year.

3. Praying for strength and courage
"Be strong and courageous. Do not be afraid or terrified because of them, for the Lord your God goes with you; he will never leave you nor forsake you." — Deuteronomy 31:6

Prayer:
Lord, thank you for these words that you gave Moses to speak to the Israelites before they crossed over into the Promised Land. Back then and still today, these words remind us that You will go with us and never leave us. This year I pray that my child grabs hold of this truth at the start of each day. Some days will be harder than others as my child navigates friendships, challenging school assignments, projects and tests, teachers' expectations, extracurricular activities, and the long days away from home. On some days, it will feel difficult to walk into the school building. On some days, my child will want to stay at home and in bed instead. On those days, especially, please remind my child that Your presence gives them strength and courage.

4. Praying to be a positive example
"Don't let anyone look down on you because you are young, but set an example for the believers in speech, in conduct, in love, in faith and in purity." — 1 Timothy 4:12

Prayer:
Father, I ask that you help my child understand that age doesn't matter. You can work in and through a first-grader as easily as You can a 40-year-old. I know you placed my child in this school, in this classroom, with these teachers, and with these peers for a reason. I ask that You help my child reflect Jesus in the words my child speaks, how my child acts, and how my child treats others. And, Lord, help me to parent my child in a way that reflects Jesus, too.

5. Praying for rest
"Come to me, all you who are weary and burdened, and I will give you rest. Take my yoke upon you and learn from me, for I am gentle and humble in heart, and you will find rest for your souls. For my yoke is easy and my burden is light." — Matthew 11:28-30

Prayer:
Father, the world is so different than the one I grew up in not that long ago. I know my child carries burdens that I never even thought about. I ask that my child takes those burdens to you. I want my child to be yoked with You, to learn from You, to go where You lead. Lord, I want my child to receive rest that can only be found when we release all of those too-heavy burdens and leave them with You. And, Lord, when my child cannot find the words to express their struggles or even recognize them, please allow me to see and lead them to do just that.

6. Praying for submitting to God's will
"Trust in the LORD with all your heart and lean not on your own understanding; in all your ways submit to him, and he will make your paths straight." — Proverbs 3:5-6

Prayer:
Lord, I thank You for this child you entrusted to my care. I am in awe of Your creation. I know you bend down to hear my prayers for my child's present and future. You know the hopes and dreams I carry for this child. I lift and release those hopes and dreams to You. Help me to fully trust the steps and milestones You will determine for my child this year. Even though I don't always understand, I know in my heart your path is best. Help me to remember and fully surrender to Your will and be the parent my child needs me to be.


April 26, 2016
We want to welcome you to the Liberty Christian School Blog- the "Liberty Blog." The purpose of this space is to share with you- encouragement, musings, philosophy, resources- and provide a place you can go for a little deeper experience of the journey of life at Liberty and life in general. Woven throughout it all will be awareness and recognition of God's work. We will often share others' words and perspectives that speak to our mission at LCS to "provide a Biblically-based education, marked by excellence, in a nurturing atmosphere." Following is one such story shared by Ken Smitherman, former President of the Association of Christian Schools International, that illustrates where the distinctive of Christian schooling plays out. Enjoy…and come back again!
"Beyond Academics"
As a parent you are more than aware of the cost of raising children, a cost that includes not only finances but a substantial investment of love, time, and energy. You have chosen to make a major investment in your children's education through Christian schooling.
Christian school education is a distinctive kind of education. It goes beyond preparing your children in the academic disciplines, developing their skills in reading, writing, speaking, listening, and thinking. Of course, the intellectual development of your children is more than important; it is vital. But the distinctive of Christian schooling is that it integrates spiritual formation into the intellectual development of each student.
Christian schooling is about educating the whole student, for it is the student's knowledge and understanding of Scripture and its application in life that makes the difference. This difference may be best illustrated in the following account of Paul Wylie, a 1988 Olympic skater. The passage is reprinted from his essay "On Gravity and Lift" in the book Finding God at Harvard: Spiritual Journeys of Thinking Christians.
In 1988, Paul Wylie, one of three Americans, has taken the ice for his figure skating competition in Calgary at the winter Olympics. As he sets up for the first jump in his program he is no sooner in the air than he realizes something is horribly wrong:
A flash later my hand touches the ice; the blade will not hold. I start slipping and now I realize it: I am falling. All I hear as I collapse to the ice is the emphatic groan of what seems like a million voices. I struggle to get up, hustling to get to the next move, thoughts racing through my mind as I try to cover the disappointment. There is no way of erasing a fall from the judges' minds, nor can I jam the television transmissions to the living rooms of friends and family watching at home. This is live and I have just blown it.
I have four minutes left and one important choice to make. Either skate through the rest of the program believing that something constructive will come of the mishap, concentrating and performing through to the end, or continue to dwell on the fall and its consequences, inviting more mistakes caused by a negative frame of mind. A Scripture flashes through my mind that helps me with my decision: "The righteous shall fall, but they shall not be utterly cast down." I suddenly grasp God's perspective: He will use our successes and our failures to teach us about ourselves and to show the world His glory. "And we know that in all things God works for the good of those who love Him, who have been called according to His purpose" (Romans 8:28). I move on, accepting a new role. I admit imperfection and decide to skate "... heartily as unto the Lord"-for God's glory rather than my own results.
At the end of the program, the audience surprises me with a rousing ovation. They appreciate the comeback after the initial mistake, having sensed the abandon and determination I felt to redeem the rest. The audience forgave the initial glitch, but the judges-they never do.
Here is where the distinctive of Christian schooling plays out. As we seek to develop each student to his or her full potential in Christ, two things happen: First, students learn the truths of Scripture and how to apply those truths to their lives, even as Paul Wylie drew on his understanding of Scripture in a time of need. And second, like the crowd at that Olympic event, the Christian school cheers the student on, helping to turn falls into victories.
Ken Smitherman, President Association of Christian Schools International
Recent Posts