Master Annual Calendar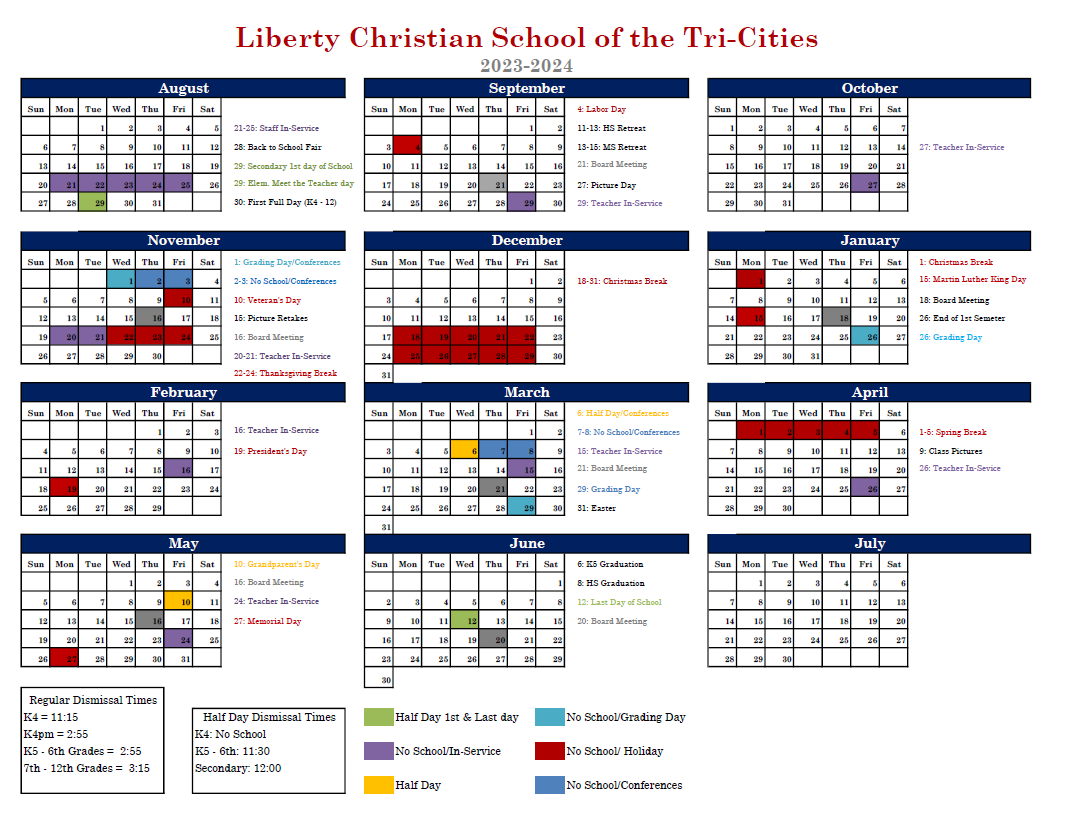 If you would like to print this calendar follow these instructions:
Right click on the calendar
Left click on "Open Image in new tab"
Go to your tabs section on the top of your web browser
Click on the tab named "Calendar 2022-2023…"
On your keyboard press "ctrl" and "p" at the same time. (ctrl is located on the bottom left corner of your keyboard."
Select "Destination"
Select "See more…"
Choose your printer
Here you can choose how many copies and what color you would like.
Once you have completed the previous steps you can go ahead and press "print" and your copy of the LCS calendar should print from your printer.