Liberty Blog
Weekly Highlight
September 07, 2017
Liberty Christian High School Career Center seeks to help students realize the plan God has for their lives. We recognize the importance of equipping students with the knowledge, tools, and support they need to be successful in high school and beyond.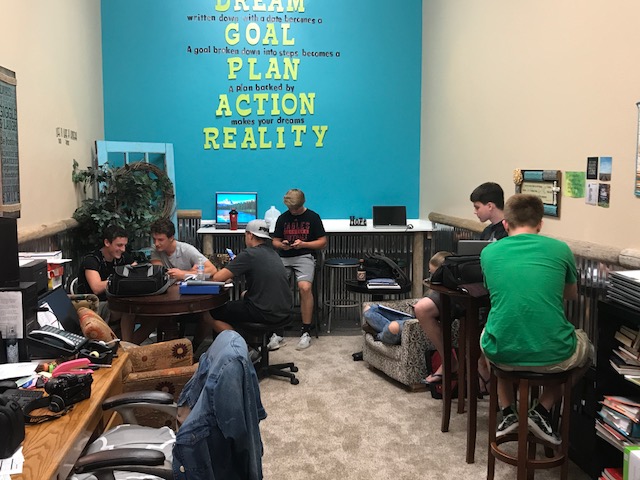 A new space has been created to allow students an area to concentrate on their next steps beyond high school.
Students will have the opportunity to learn about and discern their Spiritual gifts. We are working with an amazing tool called the Washington Occupational Information System (WOIS). It provides aptitude testing for students and well as career information and college data. With Spiritual gifting and aptitude tests, we pray students may discover just the path God has planned for their future after high school. In addition, there is scholarship information available for which students may begin applying.
There are several new laptops available to help support the WOIS, resume writing, scholarship searching. The Career Center is open these periods: 1, 2, 4, 5.